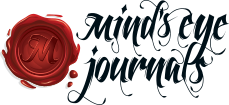 WHERE YOUR CREATIVE GENIUS SHOPS
New Zealand is known by the Maori People as "Aotearoa," which means "Land of the Long White Cloud." When the tribe first discovered this land, it was the only land in the South Pacific that they had ever seen where "the Heavens meet the Earth" because the clouds were touching the peaks of the mountains. I guess they had not seen Fiji yet or something, but nonetheless, it truly is heavenly in this beautiful land.
My experience there has left me feeling quite inspired and rejuvenated. I'm filled with a light and energy that I'll carry with me forever, and I cannot wait to see what kind of work comes out of my hands with the essence of the love this trip has brought to my heart. The Maori Tribe believes that we are all connected and we should regard one another with a valuing, acknowledging consciousness that bonds, unifies, and transcends through the generations, just as their ancestors articulate in the Maori proverbs.
I invite you to take 12 minutes out of your day today to view this video! Kick back, relax, and treat yourself to a taste of New Zealand that will resonate with your spirit and leave you feeling a sense of how truly wonderful and beautiful this world is, all the way around. ​