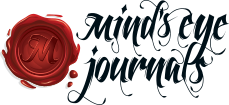 my dear friend
has published a book!
WHERE YOUR CREATIVE GENIUS SHOPS
​
Years ago, I met one of the nicest people I've ever met in my lifetime. Dan Short, an Oklahoma City man, and I met when I was doing a show there. He came to my booth, introduced himself to me and my husband, and we had the loveliest of conversations. We instantly connected in a way that defines true friendship, and I've always cherished this person in the depths of my heart.
Over the years of returning to OKC for shows, we'd always connect up with Dan on lunch outings, barbecues at his home, and even the occasional margaritas and tapas. During these hangout sessions, we'd learn all kinds of fascinating things about Dan. One of the most fascinating things we learned was that he is a real, live professional Santa Claus!
Yes, you read that right. He's Santa Claus!
He even looks like Santa Claus, with or without the red velvet getup and suspenders! He always made Mike and I feel like good little children, even though we have gotten ourselves involved in non-Santa approving shenanigans in our history! He told us of so many different Santa stories from his experiences and how much he looks forward to Christmastime every year. He went in depth about how rewarding being Santa is, and how it continues to be a very important element of his life he devotes to being of selfless service to others.
He has even purchased many journals from me in the past, and recently he told me that the journals have been helpful and instrumental in the writing and publishing of his NEW BOOK!
He wrote "The Santa Claus Chronicles" and sent me a copy so I could be one of the first people to read it! I gotta tell you, it is the most heart-warming and snuggly book I've ever read, and I enjoyed curling up with a cup of tea, reading this delightful collection of Santa stories. I mean, every single story in this book either makes me voice an "Awwww" or sigh with melancholy or let a tear or two fall from my eyes. SUCH a sweet book, and I think you will love it, too!
It is my pleasure to share with you Dan's book, "The Santa Claus Chronicles - Heartwarming Tales from a Real-Life Santa." I urge you to purchase this book in one the following various ways:
HIS WEBSITE: http://www.santadanshort.com/book/
ON AMAZON: https://www.amazon.com/Santa-Claus-Chronicles-Heartwarming-Real-Life/dp/0736976892/ref=sr_1_1?keywords=the+Santa+Claus+Chronicles&qid=1574012966&sr=8-1
BARNE'S & NOBLE: https://www.barnesandnoble.com/w/the-santa-claus-chronicles-dan-short/1130410634?ean=9780736976893#/
CHRISTIANBOOK.COM: https://www.christianbook.com/santa-claus-chronicles-heartwarming-tales-life/dan-short/9780736976893/pd/976895?product_redirect=1&search_term=santa%20claus%20chro&Ntt=976895&item_code=&Ntk=keywords&event=ESRCP