"The wealthiest place in the world is the graveyard. Imagine being on your death-bed and being visited by all the unused talent, unactioned idea, every wasted genius of your life. They accuse you of taking them with you to the grave."
ACT!
We don't get this again!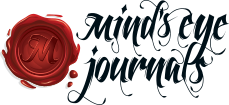 LO & BEHOLD!
FEATURED FAN: BLAND MATTHEWS
WHERE YOUR CREATIVE GENIUS SHOPS
"The biggest fear in the world is the fear of the unknown."
This was said to me by my awesome new friend, Bland Matthews, and I totally agree with him. You see, Bland is a living example of a fear-conquering, doubt-crushing, self-discovery expert who shows the world that it is possible, at any point in life, to leap into full-fledged, purposeful living through the means of taking action on acquiring happiness, satisfaction, and balance in life.
For 21 years, Bland enjoyed his title of Hub Manager for UPS in Louisville, Kentucky. This job has brought him adventure: delivering whale sharks to the Atlanta Aquarium, helping FEMA during Hurricane Katrina, and aiding in the mess of 9/11. This job has even taken him down paths that lead him to meet his wife, Marci, who is, as he testifies with unwavering confidence, the love of his life and soul-mate!
However, although this job had its rewards, including financial ones, it also had its down-falls: a restrictive routine, an amount of undesired stress, and a unique ability to blind him of what REALLY makes him happy, to say the least.
So, one day, Bland went into work—took off his jacket—refilled his big coffee mug—and was about to proceed with his normal day when he was told that his position at the company had been eliminated and he was without a job.
Without a job?
Without steady income?
What about the kids?!
'What am I going to do now?!!'
And this is when his story becomes one of the most inspirational anecdotes the world should celebrate, enjoy, and accustom.
In the midst of the beautiful Kentucky fall leaves of 2016, shortly after being plucked out of a comfortable, predictable life, he found himself with his wife, celebrating their anniversary and strolling the streets of the
St. James Court Art Show, where I was exhibiting my journals to the wonderful people of Louisville.
I remember this couple coming into my booth last year, wide-eyed, full of joy, and with an only-slightly-detectable element of the seeker's spirit. I can always tell when someone looks at my work and sees more than just a journal…it almost seems like they see a future to which this journal will help bring them.
They purchased a journal I titled "Adam Ant." As in "Up and At 'Em!" How fitting…the title of this journal encapsulates the enthusiasm of doubtless motivation, inextinguishable energy, and positive prospects…
Fast forward to a year later, and I was exhibiting at the same show this fall, in unseasonably warm weather, and here come Marci and Bland, briskly marching up to my booth, last year's purchase tucked under Bland's arm, their eyes beaming to accompany their brobdingnagian smiles.
"I want to show you this," says Bland, Marci proudly standing beside him. He begins to flip through pages and pages filled with quotes, ideas, sketches, scribblings, random thoughts captured on the page before fleeting into thin air. I was in awe to see one of my journals bringing such joy and fulfillment into their lives…
"I just want to let you know that your journals have helped me to transition into a life I've always wanted to live. I've started my own business, and when I met you last year, I was in the beginnings of this endeavor. Your journal saw me through it!"
He continued to describe to me his business, Berserker Brew.
Berserker Brew is a special blend of coffee that he created and engineered for athletes. It is organic, low-acid, and is naturally sweet, so it does not require the dressings of all that cream and sugar (but if you must…)! It is accomplished through the ethics of fair-trade and all-American small business. It is fresh, healthy, and absolutely yummy delicious. And, lucky for me, it is low-maintenance so that I can travel with it! All I need is some piping-hot water (hotels & gas stations) and my handy-dandy one-cup french-press, and I'm good to go!
Do you see what he's done?
In one year's time, he created his business out of his passion. He loves coffee, and he loves athletics. He went from a place that he describes as "a frozen ground, where the fear of the unknown settles in your bone marrow and stills you in your comfort zone," and then flipped a switch and traveled over 12 months to his ideal lifestyle, where the unknown proves to be not so scary after all, and where self-doubt is numb from the cold shoulder.
The underlying factors of this excellent triumph is the real flavor of Berserker Brew. You see, he didn't just start a coffee company. He faced his fear. He quieted his self-doubts. He laughed in the face of resistance in all of its ugly forms. He crushed disillusions and bore every discomfort on this journey with grace, pride, and confidence. He embraced persistence and tapped into a limitless energy that has always been within him, charged by tireless dedication and determination. He fought the ugly beast called Fear. And won.
Bland is a force to be reckoned with, and I reckon we should take his example.
And buy his coffee. www.berserkerbrew.com