In the event that you would the like to return a purchase due to circumstances not listed below, the possibility of the return and/or the refund will be at my own discretion.
Please CONTACT ME.
There are no returns or refunds for personalized, engraved journals.

There are no refunds for completed and delivered commissions.

There are no refunds of the 25% deposit on non-deliverable commissions due to failure of full payment or due to cancellation.

There are no refunds of stolen packages confirmed to be delivered through the carrier.
There are no refunds for damages done to the piece that did not happen through the fault of my packaging, my delivery carrier, or by inattention to the package upon delivery. In other words, don't let your dog get to it, don't let the package sit on your front porch on a rainy day, and other situations of neglect.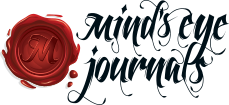 WHERE YOUR CREATIVE GENIUS SHOPS