SHIPPING METHODS
THE NORM:
The USPS Priority Mail is the fastest and most economical way to ship the journals, no matter the size or the quantity.
EXPRESS SHIPPING:
Since I live in the middle of nowhere, overnight shipments are not possible. No need to pay overnight prices when in fact it takes 2 days to express-ship anywhere in the lower 48 States. If you are in need of express shipping, please call me immediately at 719-431-9186 ...
or email me right away at teresa@mindseyejournals.com.
INTERNATIONAL SHIPPING:
If you'd like your journal(s) to be shipped outside of the United States, please contact me for rates. Your rate will depend on the size/weight of your order. International orders will have to be processed via PayPal invoicing, which is a secure, payable invoice online using PayPal as the credit-card processor. Please email me at teresa@mindseyejournals.com for assistance.
ALTERNATIVE OPTIONS:
FedEx and UPS are possible alternatives, however, either option will entail longer delivery time and higher shipping charges. If you prefer either of these shipping methods or any other method that is not USPS, please contact me and I will accommodate.
teresa@mindseyejournals.com
719-431-9186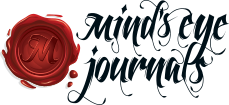 WHERE YOUR CREATIVE GENIUS SHOPS