I HUMBLY AGREE WITH ALL OF THEM!
"
I go out, do some shows,
come back, make more books, and have that track on
repeat, save the occasional international vacation​
"
"
From the hand-cut leather
to the hand sewn bindings, Teresa's journals are
created with love and artistry
in mind!
"
"
Teresa is a true artist…
mind, body, and soul!
She is so much fun to talk
to and she will accommodate
you in any way she can!
I currently have 4 of her
journals and can't wait
for more!
"
A FEW WORDS FROM
MY CUSTOMERS

Traci Brosch
Alabama
"The best handmade journals in the world!"
Ryan Roth Gallo:
California
"My first Mind's Eye journal was one of the best gifts I have ever received. it is a work of art in itself and it beckons and inspires me to make time for my art - to play - to experiment - to create. I love paging back to see my past works and remembering - it is a time-capsule containing many other time-capsules within it. I have since ordered many Mind's Eye Journals for friends and family and even commissioned a custom-designed journal for myself. Each one has been beautifully and uniquely crafted and each order arrived on time and was even more perfect than I had hoped them to be. Please do yourself a favor and honor your creative self and/or a friend/loved one with one of these magical journals!"
Cynthia Kay Killam Heller:
Florida
"I fell in love with Teresa and her journals the first time I saw her booth, smelled the beautiful cow hides and was wowed by the wonderful craftsmanship and perfection that she puts into each journal. Teresa is a true artist…mind, body, and soul! She is so much fun to talk to and she will accommodate you in any way she can! I currently have 4 of her journals and can't wait for more!"
Kim Cruickshank:
Florida
"It was the Cocoa Beach, Florida art show in 2009…I saw the booth with the journals and rushed towards it. When I finally looked up from being captivated by the books, I see this young woman with a straw cowboy hat on and a huge smile. I knew I was looking at a kindred spirit. We've been friends ever since, and I continue to write and sketch in each of my journals. I even have one as a photo album!"
Tracy Krueger:
Ohio
"Once I first saw Teresa's journals, I knew I had to have one. Then, when I saw them in person, I was in awe! We got to emailing each other and realized we were from the same hometown in Ohio. Small world! I now am the proud owner of multiple Mind's Eye journals!!! The craftsmanship is beautiful. As a fellow artist, I always love to buy handmade items."

Terry Mosher:
Texas
"I needed the perfect journal for my poetry and doodles…My wife and I were invited to Teresa's home/studio to look at some of her work. Her van was packed for a trip to a festival, but she was kind enough to bring in several bins of journals into the house. The minute she opened the bins, I spotted the one that I knew was exactly what I wanted. It was the first one I pulled out. It was long, large, and filled with a ton of handmade paper for writing and drawing. The design on the front had an etched metal plate. I knew there was no need to look at anything else! I fell in love with Mind's Eye Journals from the minute I first discovered them. I'm a fiber artist, I write poetry, and I love to draw doodles. My wife and I travel a lot, and I have many small journals from all of our trips."
Aspynn Tabor:
Oklahoma
"I purchased my first Trekker back in 2015 at the Oklahoma City Festival of the Arts from a kind woman with a smiling soul. The beauty of her work is incredible. The sturdy little journal accompanied me for two years on my various travels, documenting plans and is still in perfect condition. I've since been gifted a gorgeous Treasure for my birthday, thanks to my husband! The compass-rose metal etching on the front inspired me to not think of just our own world, but the potential world beyond: my imagination! I am currently filling my second journal with what I call "mixed creatures" and loving every minute! From the hand-cut leather to the hand sewn bindings, Teresa's journals are created with love and artistry in mind!"
Sondra Jo Hendy:
Wyoming
"Rarely do I find such a talented artist that is kind, genuine, generous and so willing to share the little bit of herself that goes into each and every one of her journals. Teresa's journals are perfect for any project a person might want. And when I have been able to part with one of the journals as a gift, it becomes a prized possession. I love every singer one of my journals, and I love Teresa!"
Gigi Rubin:
Florida
"I first met Teresa in 2010 at the Coconut Grove Arts Festival in Miami. I instantly fell in love with her journals and bought one with handmade paper and hand-scalloped leather edges. For years, I marveled at the beauty and workmanship displayed by her wide variety of journals, so when a once-in-a-lifetime opportunity came to attend a weekend bookbinding class that Teresa was teaching at the Sun Valley Center for the Arts, I hauled myself all the way from Miami to Idaho! Most of her students were accomplished artists in various mediums, except for me — I was there for the experience of learning to create such beautiful artwork. Teresa covered it all, from selecting and working with leather hides, tearing the paper by hand, binding the pages and processing metals: the process of etching and torching to get the beautiful colors on the plates. We each created a journal from start to finish which was unique to each student. I knew her work was special, but only after taking her class did I come to understand the vast amount of work and creativity that Teresa puts into each piece. These journals are not created by simply cutting a piece of leather, stringing it up and adding a closure. Each piece is unique and contains her artistic creativity which will delight not only its current owner but also anyone lucky enough to inherit or come across the piece in the future. These journals are true works of art created by a true artist, and Teresa's work will stand the test of time and last for generations to come."

Robert Fox:
Kentucky
"I bought my first journal in 2012. I filled it up with my adventures in Hawaii. I'm an artist/painter and the journals I've bought over the years are a true work of art themselves. Teresa is not only a master craftsman but also a genuine person who puts her life into her work. I hope to pass these journals on to my kids and grandkids in the future."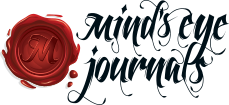 WHERE YOUR CREATIVE GENIUS SHOPS