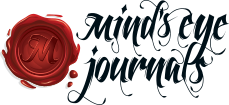 WHERE YOUR CREATIVE GENIUS SHOPS
​"Gratitude is riches; Complaint is poverty."
—Doris Day
I'm counting my many blessings this Thanksgiving, and I owe a debt of gratitude to my family, my friends, and my fans, for making me feel like the richest person on the planet. I have a lifestyle I've always wanted...I always dreamed of being an entrepreneur, being creative, being successful, being able to travel, and being free to be my true self in this beautiful and diverse world...and to feel accepted. Thanks to you, your support, your kudos, your attention, and your love and understanding, I feel I never would have realized this dream without you. You are my heroes!
In addition to these blessings, I feel I must make note of all the presents I've received from my fans this year. I am so surprised ~ and grateful ~ to be the recipient of such thoughtful gifts! From the best of my memory's ability, here is a list of gifts I've received at each…and every… show:
A Rosary in Orange Beach, Alabama
A free breakfast and dinner in Fairhope, Alabama
A finger-massager in Atlanta, Georgia
A free cocktail in Oklahoma
A trade for a new future tattoo in Columbus, Ohio
A bottle of Honey Bourbon in Nashville
A handmade pottery travel coffee mug in State College, Pennsylvania
A free ride back to my hotel in Ann Arbor, Michigan
A travel silverware set in Crested Butte, Colorado
A couple of helpers for breaking down my booth in Sun Valley, Idaho
A botanical arrangement in stained-glass in Nashville
A fused-glass tree necklace in Virginia Beach
An original oil painting of a beloved cow in Louisville
A handmade silver coin that looks like it's straight out of Game of Thrones form a nice young couple in Albuquerque. (Valar Morghoulis!)
A natural air/linen spritzer with essential oils in Mount Dora, Florida
A collection of home-made hot sauces in Pensacola
A primo-parking spot at my upcoming show in Albuquerque (last show of the year!)
If I left anything out here, it's most likely because I've received an unbelievable amount of gifts this year, material things and favors, that it's difficult to remember them ALL! I mean, I still can't get over the fact that I received "fan mail" at every single show I did this year!
I feel so lucky to have so many wonderful people in my life. The connections I've made over the years with all of you make my life abundant with joy, and I wake up every morning with a heart full of love, plenty to reciprocate the warmth you all have shown me. I carry you in my heart.
This Thanksgiving, I hope that you count your blessings, too, and that you remember to focus on the privileges you have and the people who encourage your inner-light to keep shining. Let us all give thanks to our loved ones around us, and show gratitude for the benefactions and favors we receive from others as we navigate our way on our paths.
"I've learned that people will forget what you said, people will forget what you did,
but people will never forget how you made them feel."
—Maya Angelou