THE PROCESS
Although I am no ballroom dancer, the choreography of my process makes me look like a tango master with a technical background in rhythmic gymnastics and a strong influence of Tai-Chi. I'm a duck in water with the ebbs and flows of this creative endeavor, as it is required to be graceful and multi-faceted while riding the water-currents that flow me along each bend of the river. I was born to do this. All of this. Every single, solitary element of this.
~And this is what I love to do~
It's January.
I'm recuperating from the Christmas craziness and am now creating pieces to take with me on the next tour of art shows. It's nice being home and in my studio, able to concentrate on a large batch of pieces as well as keep the long-term goals flowing on-schedule.
I'm stacking and folding handmade papers and watercolor papers down to desired dimensions, and creating other design components for upcoming pieces to complete on time.
Meanwhile, I'm keeping up with social media, website maintenance, and I'm answering the phone for custom orders and other customer-service related conversations. I'm booking hotels and paying booth fees. I'm balancing my studio-time with my family time… ~And this is what I love to do~
​
February.
The suitcase is packed, the van is full of fresh work, and my feet are tapping with impatience to get on the road. I'm headed to Florida—one of my favorite tours of the year. This could be in part because it's always my birthday during this tour, but perhaps it's also because I adore long, cross-country drives and moving in and out of hotels. I'm excited to see a bunch of friends after a long winter, and I'm full of energy to showcase my latest and greatest pieces to the masses. Long-time fans and newcomers alike, I engage in conversations with all types of individuals… ~And this is what I love to do~
​
It's now March.
I'm home from the first tour, getting ready for the next one. I've got special orders to make and more pieces to finish while beginning other designs and keeping the big picture in mind. Paper, leather, metal, tools—materials everywhere and all around me—and I'm ordering more! My mind focuses on designs while allowing time for recording my TidBits, taking inventory, and updating my email blasts. Concurrently, I'm convincing my dogs that I'm still their mom with authority and I'm persuading my husband to continue to make delicious dinners each night before our ongoing billiard tournament. My chameleon stares at me from the ficus tree, and I'm already thinking about tomorrow. ~And this is what I love to do~
​
Summer.
April through August feels like organized chaos: a mix between creative and critical thinking, a capacity in adjusting to different elevations, climates, and time-zones, and an aptitude in balance, like a ballerina's full-point arabesque on a spinning top. The sun rises and sets, the moon waxes and wanes, but I remain on-point, postured and poised to make my paper-tearing, leather-curing, and bookbinding dances flow seamlessly, much like a ballet. My eyes are open to the audience for motivation and inspiration for the next move. And I'm whipping out my beloved calculator while filling out Sales & Use tax forms and remitting payment to each state in which I've had a show. My geeky side loves the paperwork… ~And this is what I love to do~
​
The fall.
My favorite season. From the descent of the first leaf until Black Friday, I'm on the road again, continuing to hone my skills in superior driving, receipt-organizing, and in the art of conversation. The work I've come to create throughout continual practice is just as fresh and stunning as the last batch, and I'm exhilarated to tell every soul about them. And I'm boundless in my energy to serve and educate those interested in the details of my work. Because…you guessed it… ~This is what I love to do~
​
SETTING UP MY BOOTH FOR AN ART SHOW
It's Christmas time again.
I'm home. The snow-capped mountains provide the serenity I need to grasp that I won't be on the road again until a whole two months. There is a lot to do. Organize email blasts, advertise sale specials, make commissions, apply to more art shows, eat, drink, and be merry, and, yes, I even have yet to do my taxes. I want you to know that there is more to my process than just "sewing," in the traditional sense of the word, and I mean it when I say it is a requirement to be like water and flow along this river that is the life of the traveling artist. I want you to take your own needle and thread and be able to weave in and out of this process story with me. Just as I stitch the needle in and out of the books, my process knits, knots, and braids in and out of multiple talents and facets that combine to help me offer the world handmade, high-quality journals with the craftsmanship of a dedicated, passionate, and learnèd bookbinder. ~And this is what I love to do~
​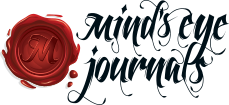 WHERE YOUR CREATIVE GENIUS SHOPS