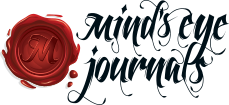 WHERE YOUR CREATIVE GENIUS SHOPS
​
Years ago,
I used to feel a little guilty about not ever serving in the military. Whenever I saw someone in uniform, I felt a little subservient or ashamed. And even though my grandfathers on both my parent's sides served in the Armed Forces, and my cousin, Kim, served in the Air Force, and my uncle Bill served, too, I still can't really say in all truth that I come from a "military family." But what I can tell you is how to properly thank Veterans because through this journey of humility, I have discovered a few things that helped me feel worthy of their protection and not just qualified by default because I was born inside these borders.
It is our responsibility as non-military Americans to honor our heroes. Some popular ways are things like volunteering at local schools and churches, paying for a Veteran's meal at a restaurant and learning their story, hosting a Veteran's Day celebration, or contributing to organizations dedicated to helping to place veterans in positions where they can use their talents to build stronger communities.
These are all very lovely ways to serve and be helpful to your fellow countrymen, and I applaud all these activities to salute the finest assets this country has. But just as equal, and what I feel is hardly mentioned or recognized in this context, is another way, my favorite way, of commending those brave men and women who have sacrificed in the name of service...
We have to BE American in all that we do.
We have to strive to live the American Dream.
We have got to invent, create, and realize ideas.
We have to share these ideas and propel ourselves forward to improve the lives of those around us.
We have to embrace all that freedom within these borders that are kept safe, day-in and day-out.
We must employ our own leadership skills and pave a way for those to follow in footsteps of
American vigor, American drive, and American spirit.
I personally make it a requirement to do my absolute best, every day, for the many ~ and PROVEN ~ unselfish benefits that come with relentlessness. If I live this way, then I believe I am part of the beautiful whole that is worth fighting for and I honor my fellow brothers and sisters serving in the military by showing them what can be achieved when freedom prevails.
So, as I walk through life and strive to "be all that I can be," and my path brings me face to face with a veteran, I stop, extend my hand for a firm shake, stare them squarely in the eye, and say with the highest swells of my gratitude, "Thank you for your service." And there we both stand in a pause of each other's patriotism, proud to be Americans.
Thank you, Veterans! I salute you!